Faith in Action
One Sunday every October, Uvalde Methodist Church doesn't just go to church, we collectively practice being the church by performing services in Christ to those in need around Uvalde. The projects vary from year to year but include simple repairs, building wheelchair or walker ramps, small painting jobs, lawn care, and clean up. For those congregants who may not be able to perform physical labor, cards and letters are written and sent to encourage a variety of people. Meals and/or cookies are prepared for those who could use a little pick-me-up. Singers and/or musicians visit the nursing and rehabilitation and assisted living facilities. Although it is only for a day, the day is a call to us to put our faith into action and be the church who helps people.
Last year, Uvalde Methodist Church built a ramp, installed a kitchen sink, installed a counter, trimmed hedges and shrubs, mowed lawns, installed sheetrock, cleaned animal pens at the Humane Society, sang songs for nursing and rehabilitation residents, baked cookies for service projects and home-churched, and more. Some of the children helped bake cookies while others decorated pots and planted flowers for service project home-owners. The children delivered cookies and flowers around town. Older children and youth walked dogs waiting for adoption and cleaned their pens. It was a blessing to be the hands and feet of Christ!
If you know of someone in need of help that can be completed in a few hours, stop by the church office and fill out a form.
Some volunteer opportunities include:
being on a work crew (cleaning, yard care, painting, small repair, etc.), preparing food for volunteers, working with children, participating on a visiting prayer team, writing cards of encouragement or prayer to local service organizations, making blankets for cancer patients, praying for God's will during the day, singing or visiting or playing games at local nursing and rehab facilities, helping organize opportunities with a committee beforehand, donating, taking food, cookies, or appreciation gifts to police and fire departments,
visiting shut-ins, etc. Anyone who feels led to create their own project may do so. The sky's the limit!
Fill out a volunteer form found in the Sunday bulletins or in the church office.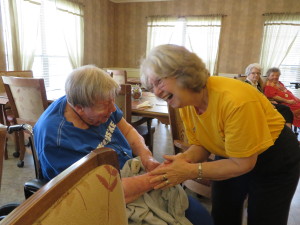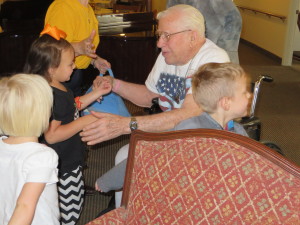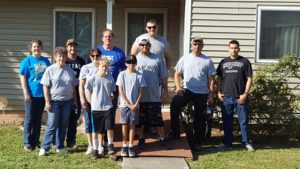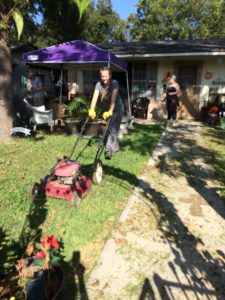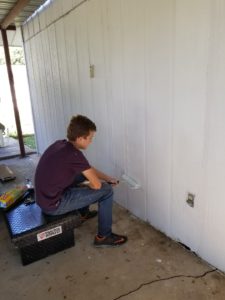 COME, be the hands and feet of Jesus!